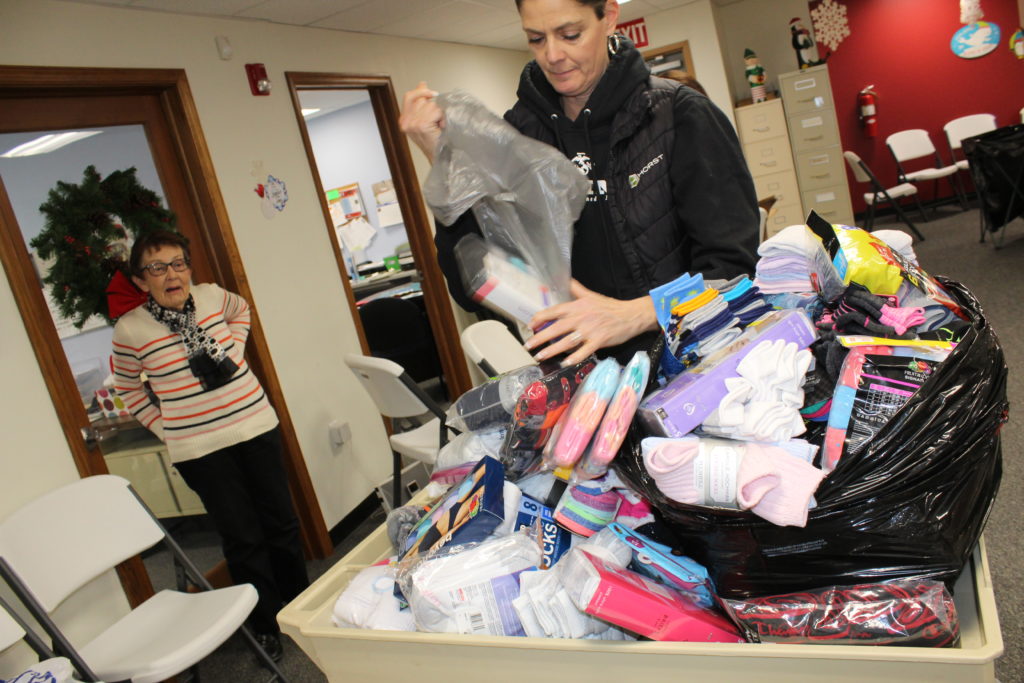 Thanks to recent donations, CVCCS can continue its goal of providing clients with new underwear and socks
New socks and underwear are a luxury for many of the clients we serve. Often, there isn't room in their budgets to purchase them new.
Because we feel it lends to dignity, comfort, and safety, Conestoga Valley Christian Community Services strives to provide several pairs of new underwear and socks to our clients each year. Because CVCCS doesn't have money in the budget to purchase new items for the clothing bank, we rely on the generosity of others to help make it happen.
"We partner with local churches and civic groups to help us meet this need," said Lisa Horst, Board President of Conestoga Valley Christian Community Services. "We wouldn't be able to offer these items without their partnership."
The Need
The clothing bank policy is to give adult clients three pairs of underwear once a year, while children because they grow so quickly, are given three pairs of underwear twice a year for a total of six pairs a year. And the need for our clients is great. Last year we gave out 7,000 pairs of underwear to children and 4,500 for adults. They also receive new socks at the same time.
If CVCCS had to purchase those items, it would cost approximately $23,000 for underwear and $11,500 for socks to serve everyone.
"Since there are very few organizations who provide new undergarments to their clients, we see a huge demand," said Angela Trout, Director of Development for CVCCS. "And due to the number of clients we have, the underwear and socks go as quickly as they come in!"
Partners Help
In the early days of the clothing bank, local churches would hold an "Undie Sunday" during the month of May for their congregations to donate new underwear and socks. The collection was later renamed "Seats and Feet," but over the years the donations started to dwindle.
In an effort to change with the times to meet this growing need and to sustain the program throughout the year, CVCCS has reached out to local churches, businesses, and organizations for their assistance. These partners include Worship Center, Victory Church, Calvary Baptist Church, Ephrata Dental Associates, and other wonderful organizations who have held socks and underwear drives to great success.
Thanks to their efforts, we will be able to provide most sizes for several more months.
Ongoing Need
There are times when we run out of certain sizes. For example, because of the number of children we serve, it is difficult to keep certain sizes in stock. From time to time, between big collections, we put out the call for certain sizes on our Facebook page and website. We will continue to do this so we can help all clients.