Meet our staff – they're here to serve the CV community!
Elaine Ressler
Clothing/Food bank coordinator
clothingbank@cvccs.org  |  717-208-3711 ext. 100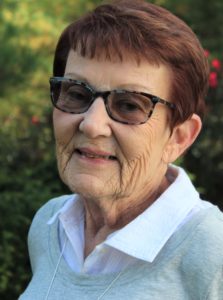 Elaine Ressler is the clothing bank coordinator for CVCCS. She started in 2003 with the former Corner of Hope clothing bank and have been here for 15 years.
Elaine is involved with non-profit work because she feels God wants us to help those less fortunate. As in James 2:1-2, God says we are guided by the wrong motives if we show discrimination and don't show everyone kindness.
In her spare time, she helps her son raise his two little ones, four and five-year-old. She loves children and, although she said she gets very tired after having them two or three days, they are the greatest joy of her life.
Gayle Smith
Food bank coordinator
foodbank@cvccs.org  |  717-208-3711 ext. 101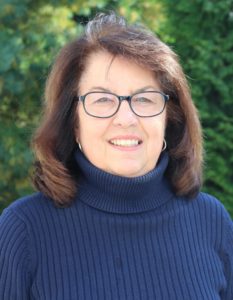 Gayle came to CVCCS from a professional career as a Certified Public Accountant in both public and private companies. She never thought she would be working in a food bank, but she knows that God put her here and it is her passion and purpose.
She wears many hats at the food bank and enjoys them all. They include accounting work, financial coaching, client reviews, scheduling and paperwork, ordering food, and even some computer administration.
Outside of CVCCS, she enjoys spending time with her family and cooking and traveling with her husband.
Dottie Slothower
Financial Coach/new client intake
financialcoach@cvccs.org  |  717-208-3711 ext. 100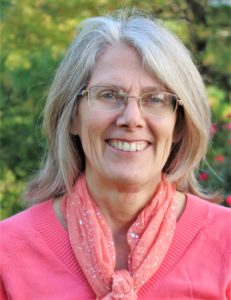 Dottie learned about CVCCS through a mailing five years ago and began volunteering soon after that. She loves being able to serve in her community. "Working here is one way I can follow Jesus in loving my neighbor," she said.
Dottie and her husband enjoy gardening, visiting gardens, and spending time with family. The last several years they have been reading biographies together and have been inspired by how people have overcome obstacles and contributed to society.
Dottie says, "I am not the neatest, most orderly person in the world, but I love to make things pretty and enjoy the beauty of God's creation."
Deborah Sprunger
Summer lunch coordinator
volunteer@cvccs.org  |  717-208-3711 ext. 103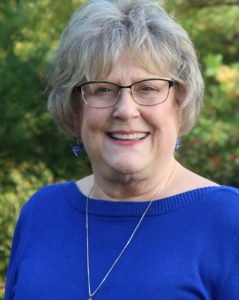 Deb came to CVCCS four years ago after finding the food and clothing banks on a television
spot. She was wanting to volunteer and realized this would be a perfect opportunity to use her gifts and when she toured the building, she had an overwhelming feeling that this would be a good fit, a place to serve in the name of Christ. She now serves as volunteer coordinator and building manager and values time spent with volunteers and clients.
Deb is energized by the many smiles she sees in clients as they leave with food and clothing. She soon found that CVCCS cares for more than food and clothing, and has witnessed the volunteers modeling their faith in God, recognizing that we are Christ's hands and feet, and His listening ears.
Deb and her husband, JW, enjoy traveling and camping. She enjoys reading, biking, gardening, cooking and "fussing over people"
Angela M. Trout
Director of Development
development@cvccs.org  |  717-208-3711 ext. 102
Angela joined CVCCS in March 2018 as the Director of Development. With a passion for non-profit work, Angela feels blessed to be part of CVCCS. She is in awe of the ministry to our clients and is especially impressed with the dedication of our volunteers.
A life-long learner, Angela went to law school. Although she never pursued a career in the legal field, she is an advocate for many causes including adoption, poverty, and mental health issues.
Angela lives in Akron with her husband Matt and son Kolten. They enjoy baseball, riding bikes, playing board games (especially Sorry!), and going to the beach.