Each of our clients have inherent value. Therefore, so we can get to know our clients, a personal shopper assists each individual and family on a ONE ON ONE basis.
Our CLIENT-CHOICE Clothing Bank is stocked with:
A variety of clothing

Shoes & socks

Coats, hats, & gloves

New underwear for men, women, & children

. . . and much MORE!
Clothing Bank items are new or gently used only and are seasonably appropriate. They are obtained through donations from individuals, churches, schools, and local businesses. 
Appointments | Requirements:
Appointments are by referral only (agency, school, or church).
Our Clothing Bank is available to clients residing anywhere in Lancaster County.

When you book an appointment, you are holding a space in our clothing bank that is no longer available to other clients. We understand emergencies occur, however we ask that you please call in advance if you know you will not be able to make your appointment. Thank you!
Underwear is ALWAYS needed!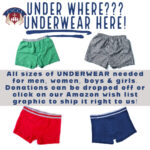 School shoes for kids: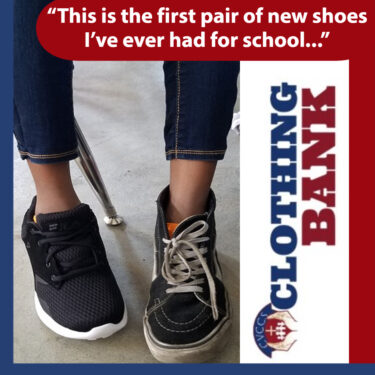 Shoes are one of the most visible signs of poverty. The simple gift of new school shoes can mean a new lease on life for a child in need! CVCCS provides new and gently used shoes for families in Lancaster County that need them the most.
You can donate new or gently used shoes by dropping them off at our facility or you can give funds at cvccs.org/give and type "Shoes" in the 'special notes' section at the bottom of our 'give' page.
We're clothing 'THE NATIONS' right here in Lancaster County: