Father's Day encouragement from a king.
Father's Day encouragement from a king.
Leadership is not defined by what it is, but by what it DOES.
1 Kings 2:1–12 is centered around the account of King David handing the keys of the kingdom over to his son Solomon at the end of his life and reign. The application is far reaching however, because at some point in life, in one way or another, we all have influence over someone or something. True leaders lead with the Lord IN FRONT.
1 Kings 2:1–12: 1As David's time to die drew near, he commanded his son Solomon, saying, 2"I am going the way of all the earth. So be strong and prove yourself a man. 3Do your duty to the LORD your God, to walk in His ways, to keep His statutes, His commandments, His ordinances, and His testimonies, according to what is written in the Law of Moses, so that you may succeed in all that you do and wherever you turn, 4so that the LORD may fulfill His promise which He spoke regarding me, saying, 'If your sons are careful about their way, to walk before Me in truth with all their heart and all their soul, you shall not be deprived of a man to occupy the throne of Israel.' 5"Now you yourself also know what Joab the son of Zeruiah did to me, what he did to the two commanders of the armies of Israel, to Abner the son of Ner and to Amasa the son of Jether, whom he killed; he also shed the blood of war in peace. And he put the blood of war on his belt that was on his waist, and on his sandals that were on his feet. 6So act as your wisdom dictates, and do not let his gray hair go down to Sheol in peace. 7However, show kindness to the sons of Barzillai the Gileadite, and let them be among those who eat at your table; for they assisted me when I fled from Absalom your brother. 8And behold, you have with you Shimei the son of Gera the Benjaminite, of Bahurim; now it was he who cursed me with a painful curse on the day I went to Mahanaim. But when he came down to meet me at the Jordan, I swore to him by the LORD, saying, 'I will not put you to death with the sword.' 9But now do not leave him unpunished, for you are a wise man; and you will know what to do to him, and you will bring his gray hair down to Sheol with blood." 10Then David lay down with his fathers, and he was buried in the city of David. 11Now the days that David reigned over Israel were forty years: in Hebron he reigned for seven years, and in Jerusalem he reigned for thirty-three years. 12Then Solomon sat on the throne of his father David, and his kingdom was firmly established.
Let's look at 3 fatherly exhortations from David to Solomon found in 1 Kings 2:1-12:
#1. Love God.
David was FAR from perfect, nevertheless, he is described as a man after God's own heart. I Samuel 13:14 says this about David, "The Lord has sought for Himself a man after His own heart."
Great responsibility requires great strength and courage. David knew 2 things that Solomon needed: Solomon needed strength and courage for the job. This is what David meant when he gave Solomon the charge: "prove yourself a man" in V2. More importantly though, David also knew that Solomon could not be strong or courageous without obedient fellowship with God.
In the New Testament, Jesus said this in Matthew 6:33 which applies well here: "…seek FIRST the kingdom of God and His righteousness, and all these things shall be added to you."
Despite all the hiccups, a summarization of David's life was marked by his intense desire to know and be known by the Lord. David actively gave the Lord access to the very depths of his soul. This is the thesis of the wisdom he gives to Solomon as he hands over the throne.
One pastor said this,"David's relationship with God is the reason why he was Israel's greatest king, and the most prominent ancestor of Jesus. So much so, the New Testament begins with these words in Matthew 1:1: "The book of the genealogy of Jesus Christ, the Son of David."
#2. Lead justly.
David mentions 3 names here for Solomon to pay attention to:
Barzillai: Barzillai was an aged patriarch that provided critical support for King David at one of his worst moments when his own son Absolom led a rebellion against him. The account is recorded in 2 Samuel 19:31-37. David vowed to continue to care for Barzillai's family.
One Theologian described this situation like this, "To eat at the king's table was the equivalent of having a pension, the beneficiary receiving a regular royal allowance of food and clothing, with a house and land to support him and his family."
Joab: David wanted Solomon to begin his reign by bringing Joab to justice, who was guilty of the murder of both Abner, the general of Israel's army under Saul as noted in 2 Samuel 3:27 and Amasa, one of David's military commanders as noted in 2 Samuel 20:9-10.
Shimei: David vowed that he would not kill the obnoxious rebel Shimei as noted in 2 Samuel 16:5-13. It was right for David to keep his vow, but it was also right for him to make sure that Shimei received justice without David breaking his vow.
The instructions to Solomon concerning bringing justice to Joab and Shimei were NOT about revenge or harsh dealings. On the contrary, David was a JUST king who upheld the law and held those accountable who violated it. David's commitment to justice earned him the respect and loyalty of his people and he wanted the same for Solomon.
David's last Psalm at the end of his life in 2 Samuel 23:1-4 gives us a feel of the heart behind a godly leader who leads justly: "Now these are the last words of David. Thus says David the son of Jesse; Thus says the man raised up on high, the anointed of the God of Jacob, And the sweet psalmist of Israel: "The Spirit of the LORD spoke by me, And His word was on my tongue. The God of Israel said, The Rock of Israel spoke to me: 'He who rules over men must be just, ruling in the fear of God. And he shall be like the light of the morning when the sun rises, A morning without clouds, Like the tender grass springing out of the earth, By clear shining after rain."
Note the important titles David describes of himself and the meaning behind them:
The son of Jesse: Jesse was a humble farmer, and this title reminds us of David's humble beginning.
The man raised up on high: David allowed the King of the universe to raise him up, so that he could confidently rest in his title as king of Israel.
The anointed of the God of Jacob: David was anointed by God, not by himself or merely by man. He had a unique empowering and enabling from God.
The sweet psalmist of Israel: David had a beautiful gift of eloquence and expression before God. This title reminds us of David's deep inner life with God.
One theologian said this, "David's last words recorded in 2 Samuel 23 reflect on his own life, career, and the value of godly leadership. He hears a word from the Lord about ruling "justly;" that is, ruling with righteous dealings with people. In short, applying law with just and fair leadership."
Here's another quote regarding 2 Samuel 23, "David reflected on how a wise ruler is blessed when he rules with justice. Though David's reign was not perfect it was blessed – and his reign is the one most identified with the reign of the Messiah. Ruling in the fear of the Lord is the key to justice in the work of a leader. When leaders rule in the fear of God they recognize that a God of justice reviews their work and will require an accounting of how the ruler has led."
#3. Leave a legacy.
Solomon sat on the throne of his father David; a kingdom firmly established. This was a fulfillment of the promise made to David in 2 Samuel 7:12-16. That promise was ultimately fulfilled in Jesus, the Son of David; but it also had a definite and partial fulfillment in Solomon.
Here are a few great quotes regarding David's legacy:
"He was a shepherd, a soldier, an outlaw, a king, a fugitive, a sinner, a saint, a poet… His experiences were the writing of God on his life, making him into a man after God's own heart." 
"In general, he lived well, and it is most evident that he died well; and as a king, a general, a poet, a father, and a friend, he has had few equals… from his own time to the present day."
One author encompassed David's life into several leadership lessons which are great tools for legacy building. Let's look at just 5 of them:
Be yourself- The many types of Psalms in the Scriptures written by David are a great testimony of his uniqueness.
Wait- David was not impulsive. In Psalm 37:7, he says Be still before the Lord and wait patiently. Waiting is all about trusting. Impatient decisions are always the worst decisions made.
Cultivate love- We see David hungering and thirsting for God like a deer pants for water. When under pressure and surrounded by enemies in Psalm 27:4, the one thing he asks and seeks is to dwell in the house of the Lord.
Rest- In 1 Samuel 30 David allows many of his men to rest even amid a major battle.
Be careful- In 2 Samuel 11, David was idle when he should have been out in battle with his men. This led to him seeing Bathsheba naked on the roof top. Lust turned into adultery, adultery turned into murder, murder turned into cover-up, and cover-up turned into chaos.
Keep Looking Up,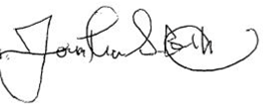 Rev. Jon Barrett | Executive Director of CVCCS