CVCCS Holiday Pet Photoshoot Fundraiser Registration Page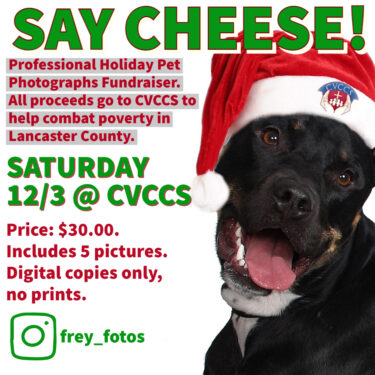 CVCCS FUNDRAISER: PROFESSIONAL HOLIDAY PET PHOTOS!
All proceeds go to CVCCS as we meet the various needs of our neighbors struggling with poverty via food, clothing, financial assistance, financial coaching, mentorship, & ministry. At CVCCS, we fulfill this mission with integrity and credibility while protecting the dignity of those we serve without discrimination. Visit cvccs.org for more information. Frey Fotos is the photographer for the event (not affiliated with CVCCS). Visit Frey Fotos on Instagram @frey_fotos.