Weekend Blessings helps family in time of turmoil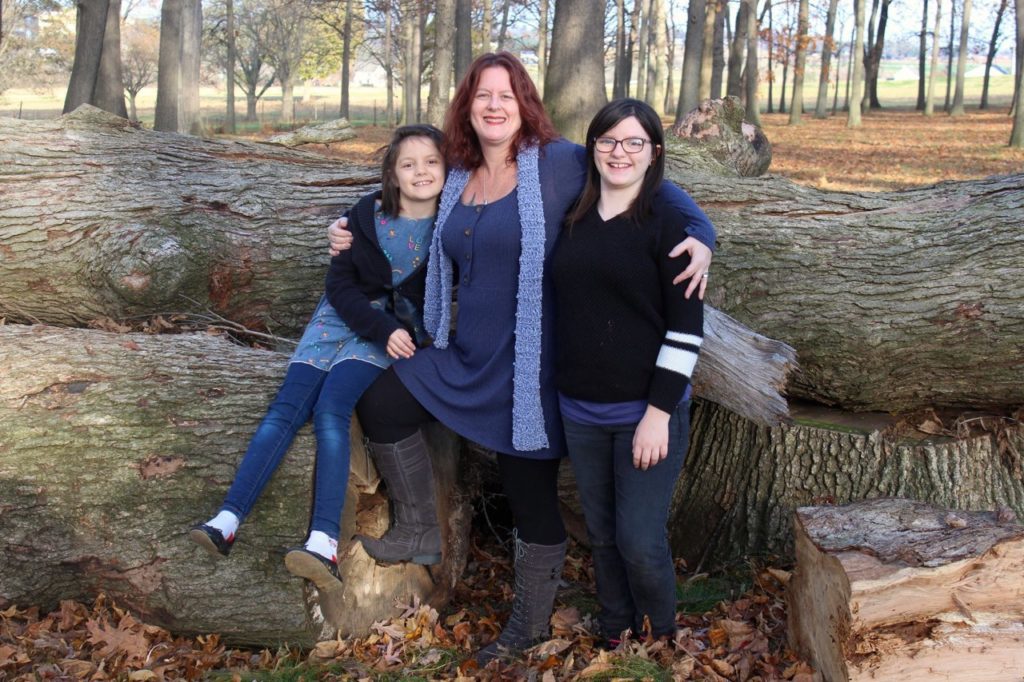 Jennifer Kissinger-Foster knew something wasn't right when her husband told her to come home one fateful evening in 2016.
They had been having marriage troubles, but this night things felt different. And it scared her.
Jennifer's instincts were right, and the night ended with a blow to her head that cracked her skull, causing severe brain trauma and optic nerve damage.
For eight months, she couldn't work because the injuries caused significant and permanent, memory and vision loss.
"I went from having a full-time job and a husband having a full-time job to waking up in a hospital," Jennifer said. "Just like that my whole life had changed."
Separated from her husband, the mother of two young girls, Samantha and Callie Foster, struggled to get by while she recuperated. Her employer, Bird in Hand Restaurant, was incredibly supportive, she said. They held fund drives, and members of the community and a local church also helped financially, while her parents helped to pay her mortgage.
Although she was managing her bills, she struggled with having enough money for groceries. That is when she heard about the Weekend Blessings Program at Conestoga Valley Christian Community Services that provides bundles of food for children to take home for the weekends.
"The girls would get so excited when they received their bundles," Jennifer said. "They would come home and open their bags immediately and show me their food. It was a lot of food and it lasted through the weekend. It was amazing!"
Now back to work at Bird-in-Hand as banquet supervisor, where she has worked for 29 years since the age of 16, Jennifer said although they no longer need Weekend Blessings, the experience has changed their lives forever.
"People who haven't been through something like this don't understand how it impacts your life, and how it alters the way you raise your children," Jennifer said. " And my girls have seen how the community rallied around us and how CVCCS helped with food.
"To have your eight-year-old tell you she wants to volunteer; it's something. Both girls said they don't want to have as many Christmas presents so they can help others, it just shows you how an act of kindness can grow."
Will you help us to continue helping others in their time of need? Give Extra to Conestoga Valley Christian Community Services on Nov. 22 for the ExtraGive and know that you will be changing lives!