Welcome Brittney Anderson to CVCCS!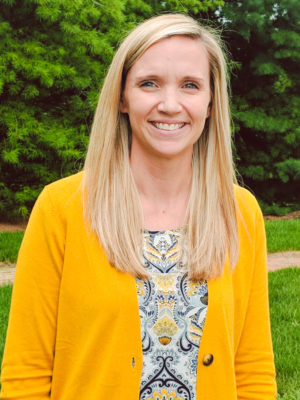 Conestoga Valley Christian Community Services is pleased to announce that Brittney Anderson is our new volunteer coordinator.  Brittney, who holds a Bachelor's degree in nursing from Liberty University, brings a wealth of experience in human services. She was a nurse for a local school, a retirement community, and assisted military families with signing up for WIC while she and her husband were stationed on the Marine Corp Base in Okinawa, Japan.
During her time as a nurse, Brittney was responsible for converting paper records into digital files. That experience will serve her well as CVCCS is hoping to do the same, and Brittaney will be the head of the project. She coordinates volunteers, answers phones, takes food and clothing appointments, and assists with updating and editing donor records.
"I am really enjoying working here at CVCCS," Brittney said. "So many people are helped here, and I feel that God was tugging on my heart to serve the community."
Brittney is a running enthusiast and is currently training to run a half marathon in September! Her husband, Eric, served in the US Marine Corp.and they have three children ages 10, 7, and 5 and live in Conestoga.