Volunteer Marie is a prayer warrior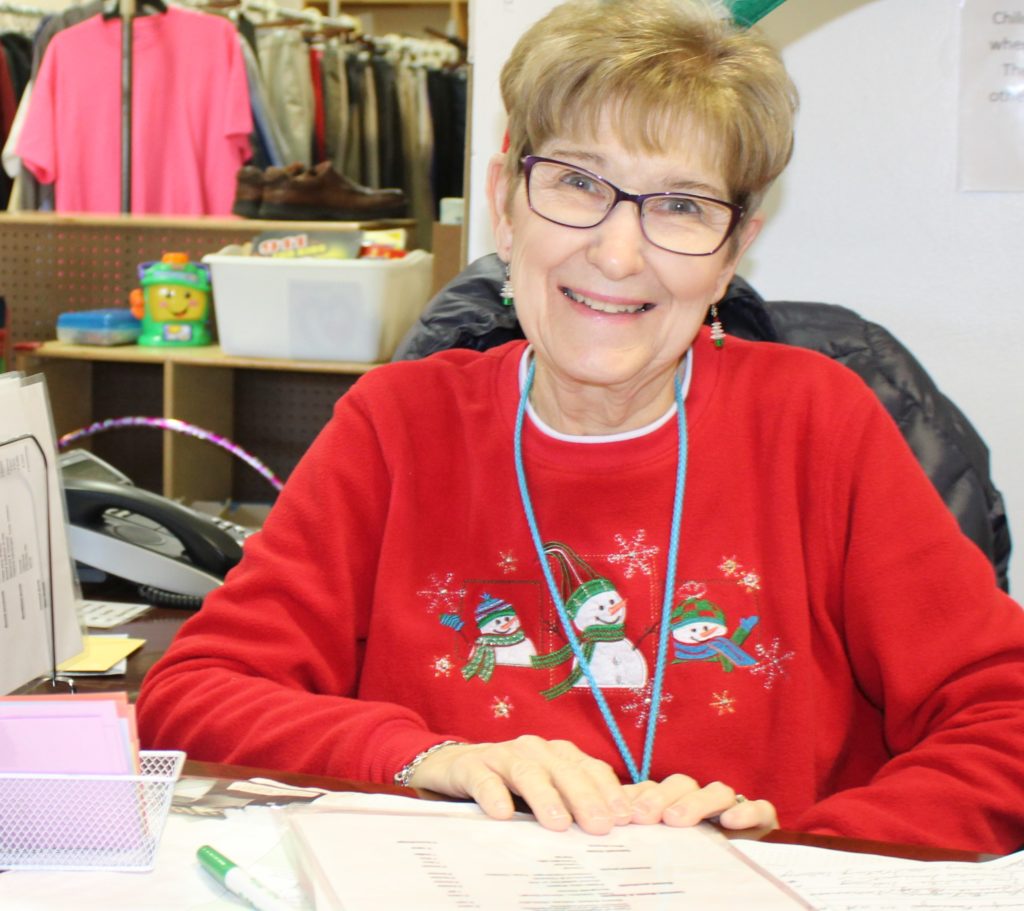 Marie is one of our longest serving volunteers since we moved into our new building in 2013. Before coming to work with us, she was active with We Care at the Worship Center, where she also assisted clients with social service needs.
Marie is the pleasant face who greets our clients at the front desk one to two days a week. A people person by nature, Marie loves talking to everyone, and she has made real friendships with the people we serve. Her interest in their lives has lead Marie to offer words of encouragement and support, and to offer prayer when requested.
Recently, a returning client who is having health issues asked Marie to pray for her health to improve. Marie enthusiastically agreed, placed her hand on her shoulder, and prayed with the woman.
"If someone asks for prayer I am happy to do it," Marie said, flashing her dazzling smile.
Thank you, Marie, for being our amazing prayer warrior! Everyone should have a Marie!