Walking in their shoes: Your donations to CVCCS help children-in-need own a new pair of sneakers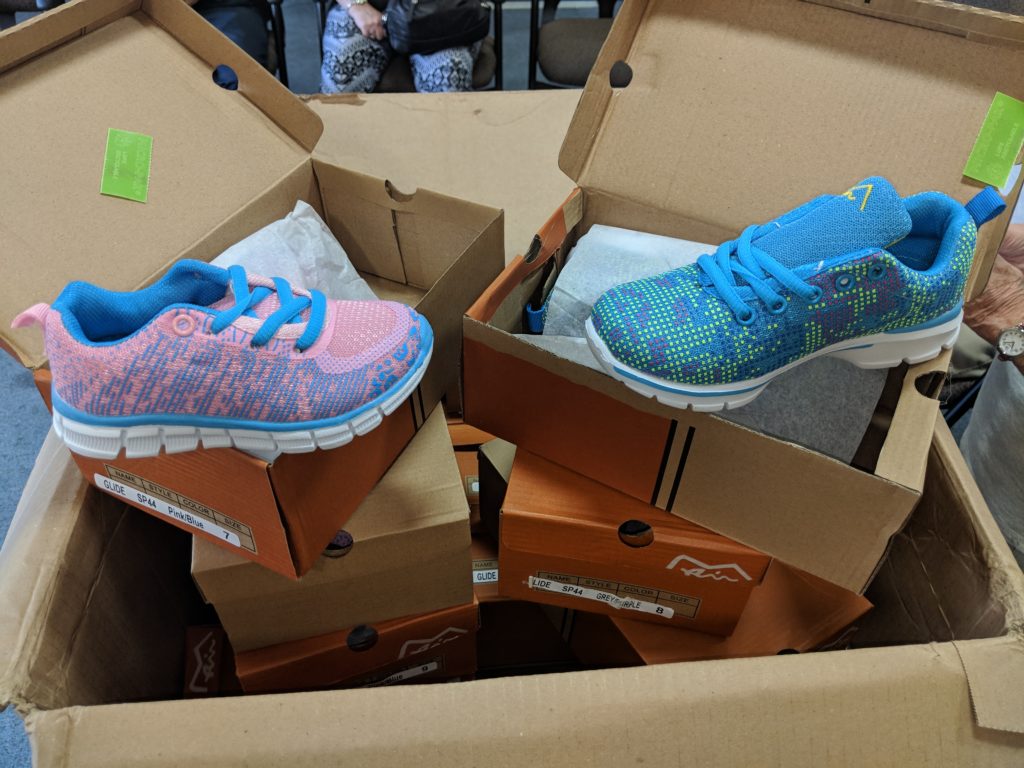 Do you remember the days when you were a kid getting ready for the first day of school? The mad rush to get all the shopping done, your mom or dad dragging you store to store to choose clothing and a brand new pair of shoes? And that feeling of confidence you felt when you slipped on your new shoes and showed them off to your friends?
Not all children know that feeling of pride and confidence that wearing a brand new pair of sneakers or shoes brings. And that reality was brought to us by a 10-year-old boy who came to our clothing bank at Conestoga Valley Christian Community Services to shop for clothes with his mother when he told us he never owned a brand-new pair of shoes before.
The boy's story struck us and made us wonder how we could provide him, and all the children we serve, a pair of new shoes that aren't worn, shaped to the contours of another child's foot, or scuffed. While we always strive to provide the best looking shoes from our donations to stock on the shelves, the quality is often poorer in shoes for older children.
Then one day we discovered a high-end sneaker manufacturer who offered to sell us children's sneakers at a deeply discounted cost (minus the brand name logos). So, thanks to your donations to CVCCS, we have been supplying our younger clients with a new pair of shoes for the last few years.
The new shoes are made possible by a grant and generous donations. We order the shoes at the beginning of the school year and, as you can imagine, they go very fast!
It is incredibly touching to see faces of children light up when they select a new pair of their own. And it's because of your kind monetary donations that we can make it possible!
We are so grateful to everyone who gave in 2018, And if you haven't made your year-end gift, there's another week left. Just go www.cvccs.org and press the donation button on the upper right side of the website.