Weekend Blessings
CVCCS provides students in the Conestoga Valley School District on free and reduced-fee lunches with bundles of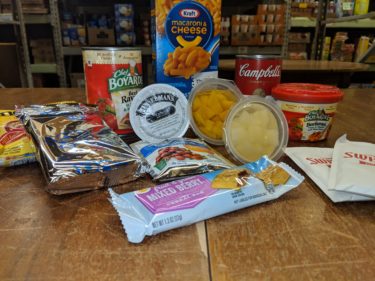 food to take home for the weekends.
The food bundles are prepared by CVCCS volunteers and include two breakfasts, two lunches, two dinners, and, when available, snacks and drinks. For many of the children served by the program, they face food insecurity at home and often do not have an adult available to help them prepare meals. The food packed in the bundles is quick, individually sized items that can be easily prepared.
The program cost $33,600 in 2018-19. We are currently accepting donations for the program. Click here for more information. 
Rooted After School Mentoring Program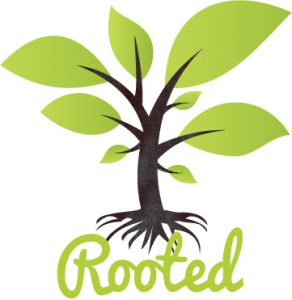 Rooted is an afterschool program for at-risk children in the Conestoga Valley School District. Students are referred to the program by a school counselor and, if the parent approves their attendance, is paired, one-on-one, with a mentor for the program year that runs from September through May.
Rooted meets every Tuesday at CVCCS and includes a healthy snack and an opportunity for the children to unwind from their day by talking to their mentor before engaging in fun games, a Bible lesson, and group activities that foster teamwork.
A family dinner is held three times during the year as a way for the families to get to know the mentors and staff. For more information or to volunteer to be a mentor for Rooted, please contact Dottie Slothower at advocate@cvccs.org.
---
Summer Lunch Program
The CVCCS Summer Lunch Program serves three lunches a week at three locations in the Conestoga Valley School District from June through August. The meals are free and open to all children 18 and younger. We would like to thank the staff, volunteers, and church partners for making this year's program a great experience for the families. We are so proud of everyone for adapting to the changes and we can't wait to see everyone next year!
Thank you church locations (see below), volunteers, and staff!! 
Flory Park
416 Dohner Dr.
Lancaster, Pa. 17602
Country Club Apartments
323 Aaron Lane
Lancaster, Pa. 17601
Ebeneezer Evangelical Congregational Church Brownstown
23 S. State St.
Brownstown, Pa. 17508
---

Back to School Ready
This year was a true community effort with the public donating backpacks and school supplies for children in need who attend school in the Conestoga Valley School District. We have distributed close to 100 backpacks filled with the items students are expected to have to begin the school year. Thank you to everyone who helped us to meet this goal!