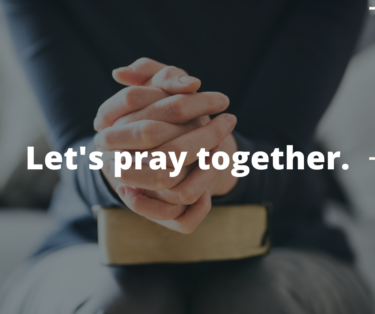 Do not be anxious about anything, but in every situation, by prayer and petition, with thanksgiving, present your requests to God. Phillipians 4:6
In these tumultuous times we know that some of you are struggling and would appreciate knowing someone else cares and is praying for you.
God is with us, and the good people of Conestoga Valley Christian Community Services are here to be your "prayer warriors" to pray with you or for someone you know. No one should have to bear this burden on their own. Reach out today, and let's begin this journey of prayer and healing together.
Are you ready? Please fill out the form with your prayer request and a volunteer will be in touch via email to let you know they will be praying for you. If you would like to talk to someone in person or over the phone, please list your number in the comments section below.
Thank you, and God Bless!